Message from the Governor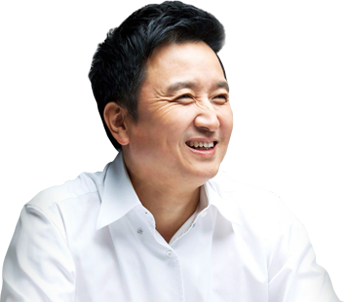 Together with the people,
No.1 economy, Chungbuk
We will achieve the 「Miracle of No. 1 Chungbuk」
with the power of 「Together with the people」.
Greetings. I'm Lee Si-jong, the governor of Chungcheongbuk-do.
In the 7th provincial government of Chungcheongbuk-do selected by this year's popular election, 「Realizing the miracle of No. 1 Chungbuk」, 「Generating new strategic industry in the future of Chungbuk with the development of Gangwon~Chungcheong~Honam」 and 「Enhancing the quality of life by sharing the profit from growth」 have been set as the 3 major axis of the provincial administration based on the principle of 「Together with the people」.
In the upcoming 4 years, we will do our best to realize the 「miracle of No. 1 Chungbuk economy」 which has already started its journey towards constructing 「Chungbuk, the land of life and the sun」.
We will endeavor to attain the objective of Chungbuk, accounting for 4% of national economy and GRDP per capital of US$ 40,000 by 2020 and to lay a solid foundation to achieve 5% and US$ 50,000 respectively by 2028.
I seek for your interest and support for Chungbuk, sailing forward with great ambitions.
Thank you very much.
Lee Si-jong, The Governor of Chungcheongbuk-do